You Don't Have to Take Our Word for It!

Here's what some of our satisfied customers have to say about CARZ: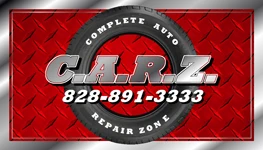 Horse Shoe, NC
05/22/2023
I have been using Carz in Horseshoe since November 2022. From that first appointment, I knew this was where I wanted to bring my car for any repairs and maintenance that I need. Andrew always listens to my concerns about my car and he as well as his employees go above and beyond to evaluate my car issues. I have had to stop by on two different occasions for an immediate concern and even though they are always very busy, Andrew made sure my car was looked at and safe for me to continue driving. I can?t say enough about his kindness and the expertise and courtesy of all of his employees. They are truly amazing and exemplify what real customer service and caring is all about. This is definitely a trustworthy auto repair shop. I recommend them highly, and wish I could give them more than five stars!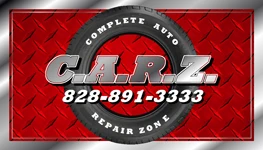 01/22/2020
Stop by here one day to have some minor tire work done. Collin was super friendly, helped me on the spot, and didn't even charge me. I'll be back when something goes wrong on my vehicle.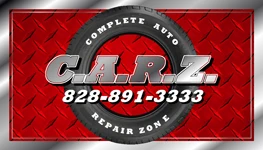 01/22/2020
These men are the best. I appreciate their work in keeping my car and van running great.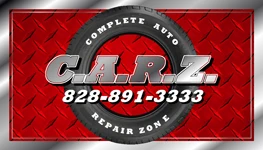 01/22/2020
Highly recommend. They take great care of all of my cars.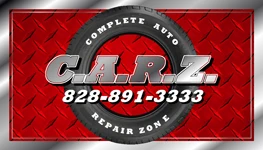 CARZ was recommended to me by my USAA auto insurance when my check engine light came on during a road trip. I was highly impressed with the courtesy, professionalism, and the thorough explanation of the issue with my car. Every customer who walked in the door was greeted by name by the staff, and it was clear that staff had taken the time to build solid relationships with their customers. Attached to the wall in the clean waiting area were several cards and letters from customers sharing their appreciation for excellent work. I only wish this company was located closer to my home! I wish to share my appreciation to CARZ for assisting me, and for giving me the comfort in knowing that I could continue my journey safely.