Turn to CARZ- Complete Auto Repair Zone for All of Your Auto Repairs & Vehicle Maintenance Needs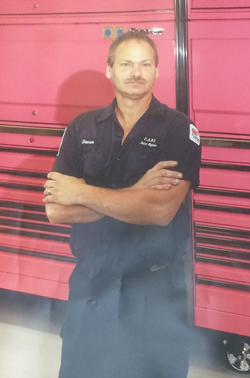 Complete Auto Repair Zone opened its doors in April 2009, and has been a strong independent shop since. It has won several area awards, including Best of Blue Ridge 2019 best independent shop. The success has been in part, to all our loyal and fantastic customers, both new and old.

The owner, Damon Pavlas, has been working on vehicles since he was 15 years old, and owned a successful shop in Florida for years before moving to Fletcher in effort to slow down. He soon realized he missed owning a shop, and that Horse Shoe and the surrounding area was in need of a good repair shop. He opened the doors at 5220 Brevard Road at a small building he thought would suit him for years. Fortunately for him, his customer base grew tremendously over the next year and he was able to move into a much larger building next door at 5208 Brevard Rd. Within a few months, and the help of fantastic employees, Damon once again found the need to expand and purchased not only the new building, but the smaller building next door as well.

C.A.R.Z. (Complete Auto Repair Zone) can meet all your auto repair needs including engines, transmissions, tires, alignments, and much more. We have qualified ASE technicians who many have worked with the business since it's beginning. The staff strives to help each customer and make them feel at ease with their vehicle needs.

C.A.R.Z. (Complete Auto Repair Zone) strives to be a clean, professional organization. We promise to provide you with honesty, fairness, and respect. You will always be greeted by a friendly, caring employee who wants to ensure that you have the best experience possible.